The CRTC's new Policy Framework for Certified Independent Production Funds – released on August 30 – is generating passionate reactions from all sectors. Intended to provide more funding flexibility for producers in a multi-platform environment, the policy introduces significant and sweeping changes for CIPFs. These changes include eliminating the requirement that producers obtain a broadcast licence or development agreement to receive funding; reducing the number of Canadian certification points required to access funding; including co-ventures in productions eligible to receive funding; and allowing script, content development and promotion/discoverability initiatives to qualify for funding. Proponents laud the greater flexibility for producers in both triggering funding and on the creative side. While detractors oppose the point reductions as it further reduces the roles for Canadians in being required for Canadian content production without providing any corollary benefit or incentive for the creative community. The full decision can be found here.
Bell Media's BravoFACT foundation to assist Canadian talent selected 12 female-led short film productions to receive a total of $560,400 as part of its ongoing Female Filmmaker initiative. Chosen from 146 applications and announced on August 31, seven of the selected projects also have female directors. The full list is here.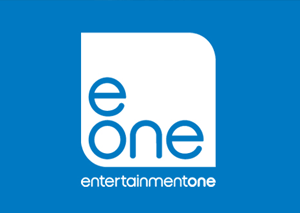 Entertainment One said it was open to a higher offer after rejecting ITV's $1.7-billion (£1-billion) takeover proposal on August 10. But ITV has walked away saying the Canadian production company was unwilling to talk. eOne stock dropped 14 per cent on the news.
The federal ethics commissioner has ruled Liberal MP Kate Young acted improperly when she wrote the CRTC in support of CTV London's (CFPL-TV) licence renewal application, where she had been a news anchor for many years. The August 24 ruling said Young, a parliamentary secretary, was in violation of the Conflict of Interest Act. She has apologized.
Disney Channels Worldwide has acquired the multi-territory broadcast and on-demand rights for the Toronto-produced animated series Polly and the ZhuZhu Pets from Corus Entertainment's Nelvana. The 26 episodes will air on the Disney Channel in the U.S. starting September 12, followed by Europe, Russia, Australia, New Zealand, Africa, and the Middle East. A Canadian premiere date has not been announced.
Fairchild Television's Category B service, Talentvision II, has – at the owner's request – its licence revoked. The third-language, general interest, ethnic channel was licensed Feb. 22, 2013. Movie Central Ltd.'s request for revocation of its licence for the regional, English-language pay television Category A service Movie Central was also granted as was Encore Avenue Ltd.'s request for the regional, English-language pay television Category A service Encore Avenue.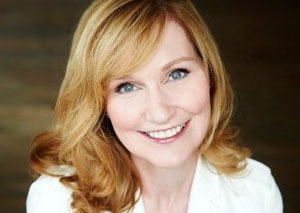 Catherine MacLeod, President of Thinktv (formerly known as TVB), calls the CRTC order on simsub during the Super Bowl a goal-line fumble in a circumspect Aug 29 blog post on the organization's website. Read it here.
ICI Radio-Canada Télé, Télé-Québec, TVA and V will air the unveiling of programming highlights for Montreal's 375th anniversary in 2017 during a special 90-minute broadcast on on December 11.