TV/FILM/VIDEO:
Bell Media is cross-promoting the launch of its iHeartRadio app in Canada with a two-night four-hour television broadcast of the 2016 iHeartRadio Music Festival Oct. 6 and Oct. 7 at 8 p.m. ET/PT on CTV Two. Filmed in Las Vegas in November, the special is hosted by Ryan Seacrest with performances by U2, Sia, Sting, Britney Spears, and Usher and all-star collaborations from Billy Idol and Miley Cyrus, Ariana Grande and Zedd, and Backstreet Boys and Florida Georgia Line.
CTV's Canada In A Day project has already collected 11,500 submissions with a week to go before the deadline. On Sept. 10, Canadians were asked to film moments of their lives as part of a celebration of Canada's 150th Anniversary of Confederation in 2017. The network says submissions have come from all provinces and territories and from 21 countries where Canadians are living or were visiting on filming day. Submissions can still be made at CanadaInADay.ca until Oct. 10.
The Canada Media Fund has released the second part of its content discoverability study. Key findings suggest 59 per cent of Canadian TV viewers aged 18+ discover new TV content through recommendations from friends. Generations X, Y and Z (18 to 49-year-olds) rely on their friends for discovery. Baby boomers rely more on TV and radio commercials. Word-of-mouth is still the main discoverability method, but this may change due to social media. The complete report can be found here.
Mark Milliere, senior vice-president of production for TSN, has been inducted into Ryerson University's Radio & Television Arts (RTA) Wall of Fame. In a ceremony held during the university's alumni weekend on Oct. 1, he was one of one of seven new inductees. Milliere joined the network during its infancy in 1984 while still a student at Ryerson. He rose through the ranks from editorial assistant to various production positions to vice-president in 2007 and senior vice-president in 2011.
A Video Relay Service (VRS) has launched that lets deaf and hard of hearing Canadians who use American Sign Language and Langue des Signes Québécoise make calls through video using a professional interpreter. Users need an Internet-connected device. When a call is placed, an interpreter appears on the screen. The caller can then sign to the interpreter, who speaks the message to the recipient. The service is from the Canadian Administrator of VRS (CAV), a non-profit created in 2014 with a mandate from the CRTC.
The intriguing site of CBC's Radio-Canada International (RCI) shortwave broadcasting towers outside Sackville, NB is now the subject of a new documentary film. Spectres of Shortwave documents the 70 year history of the 13 120-metre towers that rose up from the town's Tantramar Marsh and their relationship to the local residents. Stories include how the transmission site affected appliances and homes in the area. The towers went up during the World War II to send broadcasts worldwide.
GENERAL:
Marilyn Denis is the 2017 inductee to the Allan Waters Lifetime Achievement Award according to Canadian Music Week (CMW). Denis is the first female broadcaster to receive the award and will be honoured on April 20 at CMW's Canadian Music and Broadcast Industry Awards in Toronto. Denis recently celebrated 30 years co-hosting mornings with Roger Ashby on 104.5 CHUM-FM Toronto. She also hosts The Marilyn Denis Show on CTV, which is in its seventh season.
The CRTC received more than 1,180 comments last week after opening consultation to ban differential pricing to Reddit users for the first time. The online discussion forum was open for five days to gauge public opinion. The CRTC wanted to hear from people who normally would not participate in a government process. Differential pricing is a practice where internet and mobile providers charge different prices for different types of data traffic. Opponents say it hurts competition and net neutrality.
The CRTC has hearings booked for Dec. 7 to deal with a number of broadcasting applications including an application by Channel Zero for a licence to operate a business channel to be known as Bloomberg TV Canada, an application for a 100,000 watt Christian radio station with several repeat transmitters in Newfoundland and Labrador and a request for a broadcasting licence to operate a classic hits format FM radio station in Simcoe, ON. A complete list of the applications to be heard can be found here.
Bell Media has threatened legal action against VMedia, a small Canadian internet and IPTV provider, if it does not remove Bell's signals from a VMedia service that streams live TV over the internet. At issue is VMedia's new service which offers a so-called Skinny Basic cable package through a Roku app. Through the app, viewers can access 20 live television channels, including CTV, CBC, Global, as well as U.S. networks ABC, CBS, NBC, Fox, and PBS. Bell said the company will seek a court injunction to stop VMedia.
An independent study on broadband performance in Canada suggests Internet service providers largely meet or exceed their advertised download and upload speeds. All the main wireline service providers in Canada took part in the study, with the exception of Sasktel, which declined to participate. The study was issued by the CRTC and a second phase is planned for later this fall, expanding to more ISPs.
RADIO/AUDIO/PODCAST: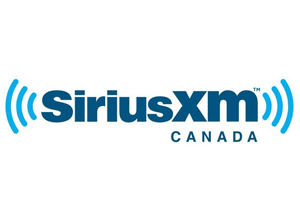 The parent company of SiriusXM Canada has released Q4 and year end results for the fiscal year ending Aug. 31. For Q4, revenue was $87.4 million, up $3.7 million, or 4.4 per cent, from Q4 in 2015. Credit for the growth is given to an increase in subscribers. For fiscal year 2016, revenue was $341.3 million, up $15.5 million, or 4.7 per cent, from $325.9 million for the same period in 2015.
The CRTC has given upstart CKNT 960 Mississauga permission to relocate its transmitter but it must launch by the end of November. The original application was approved in November 2011 for a Nov. 2013 launch. An extension was granted in 2015. After another extension the station must be in the air by Nov. 30, 2016. The format is news/talk and the power will be 2,000 watts (day) and 280 watts (night).
Country 88 (CKMW-FM) and The Eagle 93.5 (CJEL-FM) in Winkler, MB and CFAM 950 News, Altona, MB helped raise more than $17,600 for the Children's Hospital Foundation and the Boundary Trails Health Centre Children and Youth Rehab Services, during the Caring For Kids Radiothon on Sept. 29.
The annual VOCM Western Regional Hospital Foundation Radiothon held Sept. 30 in western Newfoundland has raised close to $790,000 with just over $100,000 of the total amount going to the Dr. Charles LeGrow Health Care Foundation in Port Aux Basques, $109,000 for the Sir Thomas Roddick Hospital in Stephenville, and $576,000 for the Western Regional Hospital Foundation in Corner Brook. Premier Dwight Ball and Minister Gerry Byrne stopped by VOCM in Corner Brook to announce a contribution of $200,000.
The National Campus and Community Radio Association (NCRA), which represents 97 Canadian radio stations, is seeking input from artists and broadcast industry professionals on it's !earshot Digital Distribution System. The DDS initiative will allow artists, labels and distribution companies to upload material and make it available to nearly 10,000 volunteer broadcasters within the community radio sector instantly. It will be developed in part with funds from the Community Radio Fund of Canada. Give your input here.
SiriusXM is launching a 24/7 talk radio channel about music, including the latest dramas and controversies across all genres of popular music. VOLUME will deliver a mixture of live daily shows, artist interviews, weekly specials, a music trivia game show, album reviews, and several in-depth docuseries. The channel goes live Oct. 17.
CBS Corporation has announced that CBS Radio Inc will take on about $1.5 billion in debt ($460 million in unsecured notes and a $1 billion term loan) ahead of its spinoff from the parent. Most of the proceeds will be used to pay a cash dividend to CBS Corp. CBS Radio owns 117 U.S. radio stations and an IPO for the subsidiary was registered in July with the U.S. Securities and Exchange Commission. CBS said at that time it would distribute some proceeds from the debt offering to its parent, while keeping some money for general corporate purposes.
The numbers are in from "That Night in Sarnia." Blackburn Radio's K106.3 (CHKS-FM) held one of the country's largest outdoor showings of the Tragically Hip's final show, at Sarnia's
Canatara Park. The Bluewater Health Foundation of Sarnia and the Gord Downie Fund for Brain Cancer Research in Toronto each received a cheque for $14,475 which represented 100% of the proceeds from the event.
ONLINE CHANNELS:
Rogers is doubling down on digital, taking some of its lead magazines off store shelves in favour of online distribution. Beginning in January, Canadian Business, Flare, MoneySense and Sportsnet magazines move to digital. Maclean's, Canada's only newsweekly magazine, will publish a monthly paper edition, but online weekly. Chatelaine and Today's Parent goes to six editions a year, but will publish monthly online. Rogers also put 34 trade publications up for sale, including Marketing Magazine, Canadian Grocer, and its French-language magazines, Châtelaine, L'actualité, and Lou Lou. The only publication to remain unchanged is Hello! Canada, which will continue to publish weekly.

Spotify, the music streaming service, is in advanced talks to acquire SoundCloud. A deal between the Europe based titans comes as Apple and Amazon recently launched their own music streaming services to keep up. In June, SoundCloud raised $100 million from a group of investors including Twitter. There's no word on how much Spotify is willing to pay and a report in the Financial Times suggests the discussions could still collapse.
Frankly Inc. has appointed Tom Rogers to the board of directors. The company creates, distributes and monetizes content across all digital properties with a focus on broadcasters and media companies. Rogers is Executive Chairman of WinView, Inc., a provider of games that engage with live TV sports. He also was CEO and Chairman of TiVo. Rogers starts on the board immediately.
SIGN-OFFS:
Lionel Duval, 83, at Jeanne-Crevier Accommodation center in Boucherville, Quebec. Duval was an interviewer and play-by-play announcer of Montreal Canadiens games on Radio-Canada's La Soirée du Hockey. Retired for 23 years, he suffered from Parkinson's disease. Duval started his career in the early 1950s working at CKCH radio while still in school. He switched to TV in the early 1960s with a program devoted to regional sports on CBC in Ottawa. In 1964 he started with La Soirée du Hockey and was a mainstay there until 1992. He also covered several Olympics.
Oscar Brand, 96, at home in Great Neck, New York, after two bouts with pneumonia in recent weeks. Brand was host of the radio program Folksong Festival for 70 years, becoming a force on the American folk scene. Born in Winnipeg, Brand taped his final Folksong Festival for public radio station WNYC two weeks ago. The show and Brand are listed in the Guinness Book of Records as the longest-airing radio show with the same host. The program's mix of song, conversation and humour drew the likes of Woody Guthrie, Judy Collins, Joni Mitchell and a young Bob Dylan. He also recorded some 100 albums, wrote eight books, created TV shows, composed Broadway musicals and made films.

FEATURE:
Making A Path for Canadian Hits In The U.S.
By Sean Ross
In the late summer of 2001, as a trade magazine editor, I was listening to Z103.5 (CIDC-FM) Toronto, a station I liked not only because I could keep up with Canadian dance records, but also international dance music not heard anywhere else. Soon after turning the station on, I called my former A&R boss, Cory Robbins, about a song they were playing. The song was the DJ Sammy version of "Heaven" and it finally gave me my "hit" as an A&R person, nearly a decade after a short-lived attempt at A&R.
In 2009, when I had made the transition to the research business, I called a client, Mike Kaplan, at The End (KNDD-FM) Seattle, about a song I had heard on Curve 94.3 (CHIQ-FM) Winnipeg. It was the perfect song for Curve 94.3, then doing a mix of CHR and Alternative. Soon thereafter, The End became the first American station to play "Help, I'm Alive" by Metric.
As with anybody in the business who loves music, a far greater number of my predictions vanish into the ether. It's not that they're ever proven wrong, per se. They just never get a chance to get their hearing and get any sustained exposure. Listeners never get the chance to vote in the first place.
I don't do much music advocacy in Ross On Radio, the newsletter I write for the broadcast and music industries. But last week, I recommended four records to readers, the four Canadian songs which, nearly two weeks ago, were comprising four out of the top five positions on Canada's Alternative chart, the fifth being Twenty One Pilots, "Heathens"—songs by July Talk, U.S.S., Arkells, and Sam Roberts Band.
As a fan of Canadian music and radio for more than forty years, I've always been bemused by the songs I know as hit records that few other Americans are even aware of. Why did "Crying Over You" by Platinum Blonde come out in the U.S. a year after it was a Canadian hit, without ever being really promoted to radio. Why did "Fine State of Affairs" by Burton Cummings never come out here when it was new?

Canadian artists and managers are not the only ones intimidated by the notion of cracking the American market. The failure of certain British artists to crack the charts here, whether Robbie Williams or R&B acts, was the stuff of convention panels and consumer press articles in the U.K. Then came Jay Sean and Taio Cruz. Then Adele. And what changed was not the way that American radio thought of British acts, it was, in most cases, that they were finally taught to think of British acts at all. The enemy, it turned out, was benign neglect.
If benign neglect doesn't entirely explain those Canadian smashes that go unheard of in America, it explains a lot. And it's not just Canadian music. It's the reason that radio stations don't play that song that was phenomenal online, or featured in the big movie last weekend, or sung on TV last night. Or certain hits from the U.K. or Australia. A lot of what gets played here comes down to:
Label Priorities – In the late '90s, a friend who did A&R for an American label—a boutique imprint that was part of one of the major behemoth labels—picked up a Canadian pop record that already had stories in both Buffalo and Detroit. The cost to the label was probably about $5,000. And that was the problem. There was a much-hyped major signing that had cost the label several million dollars, and all the time and energy had to go to recouping that investment. The priority artist went on to produce one successful album with a single radio hit—and one that you don't hear on the radio today.
A few years later, around the time of Avril Lavigne, Canadian artists were on a tear in the U.S., and one of the frequently cited reasons was that many were direct signings. That shouldn't have to be the case, but often it does seem difficult for a U.S. label to love an international pickup as if it was their own.
Radio's Lack of Enterprise – It happens more rarely these days that programmers in any format go looking for their own hits beyond those things being aggressively worked to them by labels. Digging for the next hit even in a superstar album is less likely these days. And labels don't usually want their marketing plan messed up anyway. In a different era, Taylor Swift's "Welcome to New York" would have played like a single on New York's pop stations, even if it never became one. But nobody in New York radio wanted to create a hit from whole cloth, even by the top artist in the format.
The Lack of Gateways – There are only two Canadian-licensed radio stations targeting large markets: Windsor's 89X (CIMX-FM) and 93.9 The River (CIDR-FM). And I don't doubt that any Canadian act highlighted there feels some activity in the Detroit market. As of last week, 89X was the only U.S. exposure for "Work Shoes" by U.S.S. But there is no current Top 40 reporter targeting the U.S., but regularly exposing Canadian product. If anybody has become today's CKLW Windsor—the gateway for Canadian records to cross to the States in the '70s—it's probably SiriusXM with its Canadian channels, judging by the following that Canadian indie rock has gained here as a genre.
The "Stigma" of Canadian Content – I have been inclined to dismiss this over the years as less damaging than some of the other issues that Canadian records deal with being signed or worked here. American programmers were barely aware of Cancon even 20 years ago during 89X's heyday. And if it went away tomorrow, it is hardly a given that programmers would know and adjust their opinions accordingly.
That said, I was talking to a record rep about last week's story and Cancon was the first thing that came up. So maybe the notion that even a hit record is "played by default" is sapping the enthusiasm with which American label people approach a project, long before PDs have a chance to dismiss a story.
A lot of the job here is demanding attention—both at the level and radio level. How that might happen is an essay unto itself. But there are four hit records that have the potential to significantly help Rock radio in the U.S. as much as Drake and the Weeknd have helped Urban and Rhythmic Top 40 radio here. The records in question are not esoterica that needs to find an audience, any audience. They are mainstream hits that are capable of reaching a wider audience. Without in any way minimizing the challenges, the first step is for labels, artists, and managers not to psyche themselves out.
Sean Ross is VP of music and programming at Edison Research, a programming consultant, and author of the Ross On Radio newsletter. Follow him and subscribe to his newsletter @rossonradio on Twitter.