Entertainment One has rejected a takeover bid from British broadcaster ITV. The preliminary proposal of 236 pence a share, which puts the value of the company at around 1.7 billion CAD, was rejected by eOne's board of directors claiming it fundamentally undervalues the company and its prospects. Entertainment One is one of Canada's largest independent film and television distributors.
Stingray Digital Group Inc. closed its deal with Bell Media to acquire and rebrand a number of specialty music channels. As of August 12, Much Vibe becomes Stingray Vibe, Much Loud becomes Stingray Loud and Juicebox becomes Stingray Juicebox. The acquisition of a fourth channel, Much Retro, is expected to follow shortly. The programming is expected to remain the same with Stingray Loud catering to fans of alternative, metal and punk music. Stingray Vibe is devoted to hip-hop, R&B, soul and reggae music. Stingray Juicebox is developed for children and features parent-approved and kid-friendly videos.
The CRTC has granted an application by Stornoway Communications to revoke the licence for its last remaining of three specialty channels, iChannel, which was originally authorized as The Issues Channel in 2000. The CRTC previously granted Stornoway's applications to revoke licenses for bpm:tv (a music channel) in June 2015 and The Pet Network in April 2016.
Groupe V Média inc. is taking MusiMax in a new direction, rebranding the French language station as MAX. Instead of music videos, the station will offer TV series and movies. The new programming begins August 29 with a free preview until September 25. Groupe V Média inc. acquired MusiquePlus and MusiMax in 2014 and the company said there was no place in the Quebec market for two music channels.
Newcap's CKSA-DT Lloydminster – and its transmitter CKSA-TV-2 Bonnyville – will no longer carry CBC programming as of Aug 31. The public broadcaster informed Newcap back in January 2015 that the relationship would end. The CRTC now makes it official. Newcap will operate the station independently and source programming elsewhere.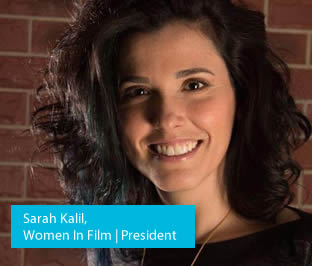 Women in Film & Television Vancouver is calling for applications for its Whistler Film Festival mentorship program. The goal is to provide the selected producer, director or writer with experience in preparing her film project for market. The applications are due August 29. Read the details here.