The CRTC has issued a Notice of Hearing to consider applications for Edmonton, Alberta on September 27. The deadline for interventions, comments and answers was July 20. Twelve applications will be heard, from VMS Media Group Ltd.,
Neeti P. Ray, on behalf of a corporation to be incorporated, Antoine Karam, on behalf of a corporation to be incorporated, Dufferin Communications Inc., Radio India Ltd., Multicultural Broadcasting Corporation Inc., Harmon Bal, on behalf of a corporation to be incorporated, Akash Broadcasting Inc., South Fraser Broadcasting Inc., 1811258 Alberta Ltd., Société Radio Communautaire du Grand Edmonton Society, and Riding Mountain Broadcasting Ltd. 
The CRTC encouraged but did not limit the call to proposals targeting ethnic communities. Read more here.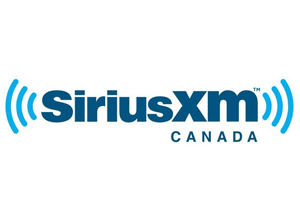 SiriusXM Canada is covering the entire World Cup of Hockey 2016, pre and post-game as well as play-by-play. Hosts Scott Laughlin, Rob Simpson, Steve Kouleas and Jim Gordon will broadcast live from the concourse level of Toronto's Air Canada Centre. In Vancouver, AM730 (CHMJ-AM), All Traffic All The Time, has started full live coverage of the tournament, broadcasting games from the Preliminary Round to the Semifinals and Final. The eight team tournament runs until Oct. 1.
Acadia Broadcasting, which received CRTC approval to acquire CJLS-FM Yarmouth from Chris Perry and Ray Zinck in May 2016, has rebranded the station from The Wave to Y95 last Friday, Sept. 16 at 1:04 pm after the news and a production piece. Call letters, AC format and on-air line-up remain unchanged. Y95 has repeaters in Digby and Shelburne.
MY Broadcasting Corporation was included in the Profit 500 list for Canada's fastest growing companies for the sixth consecutive year, coming in at #335. Stingray Digital Group occupies #345.
The Rock 98.5 FM (CJJC-FM) in Yorkton, Saskatchewan has been given the thumbs down by the CRTC to shed its specialty FM status. Station owner Dennis Dyck wanted to drop its Christian programming and rebrand as a Variety Hits/Oldies station. In its decision, the CRTC said approving the request would allow the station to offer mainstream programming in the market without undergoing the call for applications process.
Golden West's Mix 104.9 (CKVX-FM) Kindersley, SK has relaunched as Country 104.9 FM just weeks after completing its power boost from 50 watts to 100,000 watts. At 7 a.m. on Sept. 20 the station became West Central Saskatchewan's Country Music Superstation. Their first song was Luke Bryan's Country Girl (Shake It For Me). The station celebrated the new format with a free concert from Canadian country singer Aaron Pritchett. The on-air line-up remains the same.
CPAM 1410 AM, Montreal's Haitian community radio station, is back on the air after being damaged by a firebomb in the early hours of Sept. 18. Police said the window in the front door was broken and an incendiary device tossed inside. This is the third time the station has been a target of a firebombing since 2012. Station management say they believe the incident is related to their vocal support of the taxi industry in the current battle between the Quebec government and Uber.
The Kincardine and Community Health Care Foundation's 2nd annual Radiothon on MyFM (CIYN-FM) brought in $51,500 on Sept. 16 for hospital equipment for South Bruce Grey Health Centre.
The Fort McKay Radio Society has launched 50-watt Aboriginal station CIYU 106.3 FM about 55km outside Fort McMurray. The station intends to broadcast at least 26 hours a week in Cree and Dene, with the remainder of its programming in English.
The University of Toronto's Scarborough Campus Community Radio (SCCR) is looking to bring over-the-air broadcasting back to campus, but is asking students to triple their levy to pay for it. Currently, the station, which is known as Fusion Radio, broadcasts 24/7 online. UTSC students are being asked in a referendum to approve an increase in the levy from $4.85 to $12.85. Expansion will come in 2017 if the vote passes.
EXTRA 90.5 (CJMB-FM) in Peterborough, ON is giving away a prize to die for, a fully paid funeral service from a local funeral home. The sports talker is asking listeners to pitch their unique funeral ideas to win what they call the "last prize you'll ever use."
Provincial broadcaster CKUA-FM christens its new Calgary street level studios starting on Friday Sept. 23 at noon with an open house. Broadcasting on 93.7 FM, 20 per cent of CKUA's weekly programming originates from Calgary, contrary to the popularly held notion that CKUA is solely an Edmonton station. Key Calgary-originated weekday day parts include Haley Muir from noon to 2 p.m. and 4 to 6 p.m. mainstay David Ward and his show Freeway. Until now, the Calgary hosts have been contributing from home studios or temporary digs at Heritage Posters and Music. Now, they'll be visible to passersby as they broadcast from the Calgary Foundation-funded storefront studios on the King Eddy side of Studio Bell.
Bob Coburn is bringing Rockline back to rock radio for one night only Oct. 6 to celebrate the coming Desert Trip classic rock festival on the Coachella grounds in October. The festival will feature performances from The Rolling Stones, Bob Dylan, Paul McCartney, Neil Young, Roger Waters and The Who. Coburn will reprise the best interviews and in-studio performances with each of these icons from his personal archives for this not-to-be-missed Rockline Festival Edition special. This 3-hour special is available in Canada free-of-charge on a first come, first served basis.
Email Michael Olstrom michael@momentummediamarketing.com for more details.