REVOLVING DOOR:
Terry Milewski, senior Ottawa correspondent for the CBC, has announced he is retiring. The word came on his Twitter feed on Sept. 19. Milewski said after 38 years it was time to go. He hinted that he wasn't going to go "cold turkey" and to expect occasional appearances on-air and on-line. According to the CBC, Milewski has worked in 30 countries over 30 years, established a bureau for "The National" in Jerusalem and was its first Middle East correspondent.
Small news: I gotta go. After 38 years at CBC, I'm retiring. Still gonna show up often on air and online, so not going cold turkey but…

— Terry Milewski (@CBCTerry) September 19, 2016
Kirstine Stewart has joined London, Ontario-based lifestyle and entertainment media company Diply as its chief strategy officer where she will expand content offerings and video distribution. Stewart was most recently with Twitter as managing director of Canada from 2013 to July of this year. Prior to that she spent seven years with CBC English operations. Diply started in 2013 and is now the 11th ranked lifestyle content property in the U.S..
Diane Girard has been appointed as the CBC/Radio-Canada's values and ethics commissioner. She has worked with large public and private companies and been teaching courses in organizational ethics at McGill University since 2000. Girard holds a Ph.D. in Management, a Master's Degree in Business Administration, a Master's Degree in Law (L.L.M.) and a Post Graduate Degree in Applied Ethics. Similar to CBC's ombudsman, the values and ethics commissioner works independently and reports directly to Hubert T. Lacroix, President and CEO.

John van Driel, V.P. Programming & Operations and host of A Little Night Music at MZ Media Inc.'s New Classical 96.3 FM (CFMZ-FM) Toronto is moving on after 33 years. At the station since 1983, van Driel is trading in his winter toque for sunglasses as he takes the Chief Content Officer position for the KUSC Radio Group in Los Angeles, California. The group consists of KUSC-FM in L.A. and KDFC-FM in San Francisco with repeaters in Napa Valley, Silicon Valley, Monterey/Carmel and Santa Barbara. They are listener supported classical music stations, owned and operated by the University of Southern California. van Driel's last day is Sept 30. He begins his new position Nov. 7.
Camille Ross, former anchor and host of Global Morning News in Montreal who left the position in July to move back to southern Ontario, has launched a media coaching business. Ross also worked as a reporter for CTV in Montreal and Saskatchewan. Her new company is called Media Coach Cam.
Rena Heer has joined CTV Vancouver as a freelance reporter and anchor. Heer previously served as a reporter and anchor at CP24 since 2009. Other career stops include CTV News in 2007 with Canada AM and CTV Vancouver's News at Six. In 2005, she got her first on-air position with the Global Morning Show at Global BC.
Meredith Dellandrea has been appointed Managing Director of CBC News and Centres for the Quebec region. The North Bay, Ontario native has a journalism degree from Concordia and a Master's degree from Dalhousie. She joined CBC Montreal in 1999 and most recently served as the Senior Program Manager in Quebec.
TV/FILM/VIDEO:
DHX Media has signed a deal that will bring the Teletubbies to seven more licensees worldwide. They are SRC (Canada), POP TV (Slovenia), TV3 (Ireland), HRT (Croatia), Medialaan (Belgium), MTG (Lithuania), and NRK (Norway). Halifax-based DHX now has a total of 23 broadcasters for the preschool series.
CPAC unveils its brand refresh just as parliament resumes this week. "For the Record" is the tagline. The rationale is to make political and public affairs coverage more accessible to viewers. A new weekly international affairs program hosted by veteran journalist Alison Smith debuts in November. A daily podcast, CPAC Today in Politics, hosted by Mark Sutcliffe, debuts October 3.
AMI-tv, the digital cable channel owned by Accessible Media Inc. will now provide over 50 hours of content with open described video and closed captioning to BBC Worldwide North America. Shows included in the deal are David Beckham: For the Love of the Game which follows Beckham as he plays a match on all seven continents and 24 Hours on Earth, a series that features the struggle for survival in the animal kingdom. AMI-tv's programming is accessible to people who are blind, partially sighted, deaf, or hard of hearing.
Corus Entertainment Inc. has sold three of its lifestyle programs to the Discovery Channel and Foxtel for broadcast overseas. Masters of Flip, a home renovation show, will now broadcast in The U.K., Poland, Africa and the Middle East. Buying the View, a show that features luxury properties for sale, is also heading to Poland, the Middle East and Africa. Docu-series Cheer Squad has been sold for broadcast in Australia.
Bell Media's CraveTV has acquired exclusive rights to the feature film The Rolling Stones Olé Olé Olé!: A Trip Across Latin America fresh from its world premiere at the Toronto International Film Festival last week. It will be available starting Oct. 14. CraveTV also gets the The Rolling Stones Havana Moon, as part of the deal, which will be available in Jan. 2017.
CBC Radio-Canada Media Solutions group has partnered with Toronto based Groupe Média TFO to market TFO's brands and platforms across Canada starting this fall. The deal includes national sales of TFO broadcasts and all of its respective digital platforms, including TFO.org, Idéllo.org, edululu.org and BRBRTFO.com. 
RADIO/AUDIO/PODCAST:
The CRTC has issued a Notice of Hearing to consider applications for Edmonton, Alberta on September 27. The deadline for interventions, comments and answers was July 20. Twelve applications will be heard, from VMS Media Group Ltd.,
Neeti P. Ray, on behalf of a corporation to be incorporated, Antoine Karam, on behalf of a corporation to be incorporated, Dufferin Communications Inc., Radio India Ltd., Multicultural Broadcasting Corporation Inc., Harmon Bal, on behalf of a corporation to be incorporated, Akash Broadcasting Inc., South Fraser Broadcasting Inc., 1811258 Alberta Ltd., Société Radio Communautaire du Grand Edmonton Society, and Riding Mountain Broadcasting Ltd. 
The CRTC encouraged but did not limit the call to proposals targeting ethnic communities. Read more here.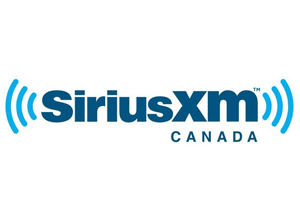 SiriusXM Canada is covering the entire World Cup of Hockey 2016, pre and post-game as well as play-by-play. Hosts Scott Laughlin, Rob Simpson, Steve Kouleas and Jim Gordon will broadcast live from the concourse level of Toronto's Air Canada Centre. In Vancouver, AM730 (CHMJ-AM), All Traffic All The Time, has started full live coverage of the tournament, broadcasting games from the Preliminary Round to the Semifinals and Final. The eight team tournament runs until Oct. 1.
Acadia Broadcasting, which received CRTC approval to acquire CJLS-FM Yarmouth from Chris Perry and Ray Zinck in May 2016, has rebranded the station from The Wave to Y95 last Friday, Sept. 16 at 1:04 pm after the news and a production piece. Call letters, AC format and on-air line-up remain unchanged. Y95 has repeaters in Digby and Shelburne.
MY Broadcasting Corporation was included in the Profit 500 list for Canada's fastest growing companies for the sixth consecutive year, coming in at #335. Stingray Digital Group occupies #345.
The Rock 98.5 FM (CJJC-FM) in Yorkton, Saskatchewan has been given the thumbs down by the CRTC to shed its specialty FM status. Station owner Dennis Dyck wanted to drop its Christian programming and rebrand as a Variety Hits/Oldies station. In its decision, the CRTC said approving the request would allow the station to offer mainstream programming in the market without undergoing the call for applications process.
Golden West's Mix 104.9 (CKVX-FM) Kindersley, SK has relaunched as Country 104.9 FM just weeks after completing its power boost from 50 watts to 100,000 watts. At 7 a.m. on Sept. 20 the station became West Central Saskatchewan's Country Music Superstation. Their first song was Luke Bryan's Country Girl (Shake It For Me). The station celebrated the new format with a free concert from Canadian country singer Aaron Pritchett. The on-air line-up remains the same.
CPAM 1410 AM, Montreal's Haitian community radio station, is back on the air after being damaged by a firebomb in the early hours of Sept. 18. Police said the window in the front door was broken and an incendiary device tossed inside. This is the third time the station has been a target of a firebombing since 2012. Station management say they believe the incident is related to their vocal support of the taxi industry in the current battle between the Quebec government and Uber.
The Kincardine and Community Health Care Foundation's 2nd annual Radiothon on MyFM (CIYN-FM) brought in $51,500 on Sept. 16 for hospital equipment for South Bruce Grey Health Centre.
The Fort McKay Radio Society has launched 50-watt Aboriginal station CIYU 106.3 FM about 55km outside Fort McMurray. The station intends to broadcast at least 26 hours a week in Cree and Dene, with the remainder of its programming in English.
The University of Toronto's Scarborough Campus Community Radio (SCCR) is looking to bring over-the-air broadcasting back to campus, but is asking students to triple their levy to pay for it. Currently, the station, which is known as Fusion Radio, broadcasts 24/7 online. UTSC students are being asked in a referendum to approve an increase in the levy from $4.85 to $12.85. Expansion will come in 2017 if the vote passes.
EXTRA 90.5 (CJMB-FM) in Peterborough, ON is giving away a prize to die for, a fully paid funeral service from a local funeral home. The sports talker is asking listeners to pitch their unique funeral ideas to win what they call the "last prize you'll ever use."
Provincial broadcaster CKUA-FM christens its new Calgary street level studios starting on Friday Sept. 23 at noon with an open house. Broadcasting on 93.7 FM, 20 per cent of CKUA's weekly programming originates from Calgary, contrary to the popularly held notion that CKUA is solely an Edmonton station. Key Calgary-originated weekday day parts include Haley Muir from noon to 2 p.m. and 4 to 6 p.m. mainstay David Ward and his show Freeway. Until now, the Calgary hosts have been contributing from home studios or temporary digs at Heritage Posters and Music. Now, they'll be visible to passersby as they broadcast from the Calgary Foundation-funded storefront studios on the King Eddy side of Studio Bell.
Bob Coburn is bringing Rockline back to rock radio for one night only Oct. 6 to celebrate the coming Desert Trip classic rock festival on the Coachella grounds in October. The festival will feature performances from The Rolling Stones, Bob Dylan, Paul McCartney, Neil Young, Roger Waters and The Who. Coburn will reprise the best interviews and in-studio performances with each of these icons from his personal archives for this not-to-be-missed Rockline Festival Edition special. This 3-hour special is available in Canada free-of-charge on a first come, first served basis.
Email Michael Olstrom michael@momentummediamarketing.com for more details.
GENERAL:
The 2016 NAB Radio Show is underway at the Omni Nashville Hotel in Tennessee until Friday. Today (Thursday Sept. 22) you can view the live stream of all the sessions as they happen here. If you miss them live, they'll be archived.
Thursday, September 22 (All times Central)
7:30 a.m. – 9:00 a.m CT
Advertiser Breakfast (sponsored by Katz Radio Group), with LifeLock, Hubbard Radio, Bobby Bones and Kevin Griffin
9:30 a.m. – 10:30 a.m CT
Panel: Selling Beyond CPP – Learn What Advertisers and Agencies Really Need From Their Media Partners
11:15 a.m. – 12:15 p.m CT
Panel: Perception vs Reality – The True Power of Radio
2:15 p.m. – 3:15 p.m CT
Panel: Radio Data Attribution – Keeping Pace with the Evolving Advertiser
3:30 p.m. – 4:30 p.m CT
Panel: Radio – the Local Media Company of the Future
Rogers Communications CEO Guy Laurence spoke to the Canadian Club Toronto on September 14 about Canada's need to better brand itself to the world. The U.K. born Laurence told the audience the world's perceptions of Canada don't match reality. Describing himself as "a brand guy," he said Canada's brand is not well defined and as a nation we need to be more ambitious about promoting our culture. "Canada needs to rid itself of the idea that it can't compete globally, that somehow you'll be overshadowed by the Americans," he said. Laurence warned Canada risks missing out on the benefits of selling its cultural products to the global market.
Doug Murphy, President and CEO of Corus Entertainment was one of the featured speakers at the BMO Capital Markets 17th Annual Media and Telecom Conference in Toronto. In the Sept. 13 session, Murphy said the restructuring that took place after the $2.65 billion purchase of Shaw Media was complete and ahead of schedule. He said they are internally focused right now as work continues to integrate the two corporate cultures. The purchase, completed April 1 of this year, gave Corus Shaw's roster of 19 specialty channels and the Global brand of stations.
CRTC commissioner Dr. Linda Vennard broke the Conflict of Interest Act by accepting flowers and chocolates on her birthday from a radio broadcaster, says the Office of the Conflict of Interest and Ethics Commissioner. The report from Mary Dawson found the newly minted commissioner for Alberta and the Northwest Territories received the gifts from representatives of the Multicultural Broadcasting Corporation Inc. and Asia Broadcasting Corporation Inc. in July 2015. Both companies are CRTC-licensed. The gifts were sent directly to Vennard at her CRTC Calgary office.

SIGN-OFFS:
Program Director of CAB-K Broadcasting and Morning Host at 96.5 CKfm (CKLJ-FM) Olds, Brian Stephenson, 54, passed away from a lung infection resulting from pneumonia. Stephenson had been with the station since 2004, moving from Fort St. John. Having gotten his start in broadcasting in North Battleford, career stops include 620 CKCK Regina, CKKY-FM Wainwright, Fort Nelson and High Prairie. A memorial will be held Sept. 30 at the Legion in Olds from 1 – 5 p.m.
Tom Mintier, in Thailand Sept. 17. The longtime CNN correspondent started with the cable network in 1980 and became bureau chief in Bangkok and London. He reported live from the scene of a number of major, historic breaking news events, including the 1989 student rebellion in Tiananmen Square; the 1989 opening of the Berlin Wall; and was the only network television journalist who reported the 1986 space shuttle Challenger explosion live. No cause of death has been released.
ONLINE CHANNELS:
Jonathan Goldstein, who ended his run on the CBC Radio One show WireTap in 2015, has announced a new podcast from Gimlet Media. Called Heavyweight, the show is set to launch Sept. 27. Here it here.
Canada is one of the few countries in the world where the first 'tweetcast' in NFL history cannot be viewed. Although the event was promoted as a worldwide event for Twitter, the NFL gives Rogers exclusivity in Canada by license.
Pandora, operating in the U.S., Australia and New Zealand, is making changes to its $5 a month internet radio service, to allow listeners the ability to skip and replay more songs. The new service offering, called Pandora Plus, replaces Pandora One and is ad-free. The Sept. 15 announcement comes two days after Pandora signed music licensing deals with major and independent music labels. Pandora will also introduce a new $10 monthly on-demand streaming service by the end of the year that can better compete with rivals Spotify and Apple Music.
SUPPLY LINES:
Technostrobe, a supplier of obstruction lighting systems for tall structures, made the 2016 Profit 500 rankings for Canada's fastest growing companies. Technostrobe came in at #167. Radial Engineering, a B.C.-based manufacturer of professional audio equipment for recording studios, came in at #396.
Jane Rusch, sales & marketing director at Solutions Broadcast RF, has handed in her resignation. She had been with the company since December 2011. Prior to that she was sales director at Broadcast Dialogue for more than 12 years.
FEATURES:
FACES FRESH FROM CCBE
The CCBE (Central Canada Broadcast Engineers) held its 65th annual Career Development Conference last week (Sept. 15 to 18) in Toronto. Photos from CCBE come courtesy of our own Howard and Ingrid Christensen.