The CRTC ruled on Wednesday Aug. 31 against the CBC's application to continue commercial advertising on Radio 2 and ICI Musique beyond the initial three-year licence amendment. The CRTC found that CBC satisfied three of the four conditions placed on the initiative, but had failed to maintain satisfactory investment in radio, citing a $22 million drop in operating expenses over a two year period. It also said the CBC failed to meet ad revenue projections. The ruling is to go into effect today (Sept. 1). CBC says it will comply but it is not possible to do so by the end of the day. Read the decision here.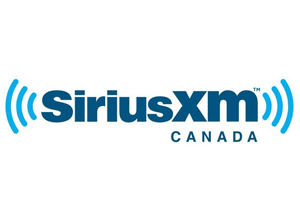 A plan to take Sirius XM Canada private got the green light from shareholders in a 14-minute meeting in Toronto on Aug 30. Nearly 66 per cent of minority shareholders supported the transaction ending months of opposition from dissident investors who felt the company was being undervalued. Upon closing, Sirius XM Holdings Inc., the US parent, would own most of the company's shares. Two Canadian investors, Slaight Communications Inc. and Obelysk Media Inc., would each own 33.5 per cent of Sirius XM Canada's voting shares, to satisfy foreign ownership restrictions. The Canadian Broadcasting Corporation would divest its 12.5 per cent stake in the company. The arrangement is subject to Ontario Superior Court of Justice and CRTC approvals.
Classic Hits are out and Hot AC is in at Cogeco Media's CFOM 102.9 FM in Levis, Quebec. The station will continue to brand as M FM 102.9, the name it's had since 2014. While the station's official city of license has always been Lévis, its studios are in Quebec City. The station had been a classic hits format since 2011.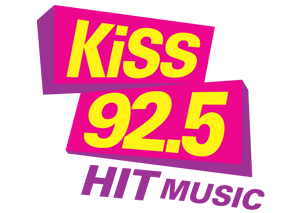 Rogers Radio has teamed up with Shazam to present The Shazam @ 7 Countdown locally on KiSS 92.5 (CKIS-FM) in Toronto, 91.7 THE BOUNCE (CHBN-FM) in Edmonton, and KiSS RADiO (CKKS-FM) in Vancouver. The top 7 are determined by recently Shazam'd and trending tracks from across the country and are available on the stations' websites, Facebook and Twitter pages, and apps.
Durham Radio launched 92.9 The Grand (CHTG-FM) on Sept. 1 from its new location in Haldimand County, Ontario. It was acquired from Vista Radio earlier this year. This is the seventh station in the Durham Radio group in Southern Ontario, including 94.9 FM The Rock (CKGE), KX96 95.9 FM (CJKX), CKDO 107.7 FM/1580 AM in Oshawa, KX-947(CHKX-FM) and WAVE.FM (CIWV) 94.7 FM in Hamilton.
CHRY Community Radio, which operates CHRY 105.5 FM in Toronto, has applied to the CRTC for a rebroadcaster in Scarborough which would operate at 92 watts on 105.3 FM. The move became necessary after CIUX 105.5 FM in Uxbridge launched in September 2015 causing interference for CHRY's signal in the eastern suburbs of Toronto.
CIWS-FM, Whitchurch-Stouffville, Ontario's community station, has rebranded as WhiStle FM and moved from 102.7 FM to 102.9 FM to gain more coverage in compliance with a CRTC mandate that community stations must also serve as emergency broadcasters.
University of Calgary campus radio station volunteer Kendra Scanlon has written a book to and celebrate the 30th anniversary and chronicle the history of CJSW 90.9 FM. The book is the result of more than a year of research and interviews with past staff. Get a free copy of We Make Radio: 30-Something Years of CJSW 90.9 FM here.