Newfoundland Capital Corporation, owner and operator of Newcap Radio, is reporting higher earnings and profit for the second quarter of the year. Revenue was up 4 per cent to $44.2 million, EBITDA was up 11 per cent, and profit was up 39 per cent, all from the same quarter last year. The company credits growth in Toronto and Ottawa as a result of strong listener ratings in those markets. Newcap owns 95 stations across the country.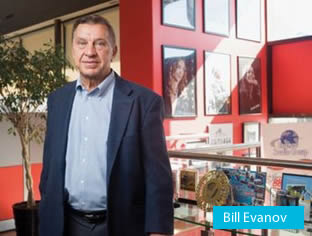 The CRTC has approved several asset acquisitions as part of a corporate reorganization of Evanov Communications Inc (ECI), owner of Evanov Radio Group Inc. (ERG), Dufferin Communication Inc., and CFMB Limited. ERG will acquire CHRF Montréal (Radio Fierté) and CHSV-FM Hudson/Saint-Lazare (The Jewel) from Dufferin Communication and CFMB AM 1280 (CFMB-AM) Montréal from CFMB Limited. The transaction will not affect control of the three stations, which will continue to be exercised by Bill Evanov.
NewsTalk 1290 (CJBK-AM) London has signed a rights agreement to broadcast more than 150 live NHL games during the upcoming season. Featured teams will include the Toronto Maple Leafs, Ottawa Senators, Detroit Red Wings and Buffalo Sabres. The Bell Media station's sports lineup also includes the Western Mustangs, NFL Football, plus live coverage of major sport and championship events including the World Juniors, Grey Cup and Super Bowl.
Corus Radio returned Power 97 (CJKR-FM) to Winnipeg on August 12. The format is modern and mainstream rock and the first song was Give It Away – Red Hot Chili Peppers. Gone is 97.5 BIG FM (CJKR-FM) which had launched in February 2015 as a classic rock format. It's all-music until the lineup is unveiled in September.
A recent RAB blog tackles the argument that radio station personalities are the single most important differentiator for radio. It also looks at podcasting and social media as outlets allowing the personality to extend their audience connection. A link to the complete article can be found here.