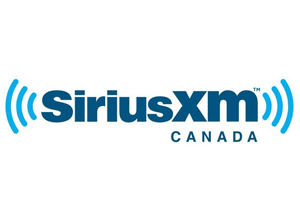 The parent company of SiriusXM Canada has released Q4 and year end results for the fiscal year ending Aug. 31. For Q4, revenue was $87.4 million, up $3.7 million, or 4.4 per cent, from Q4 in 2015. Credit for the growth is given to an increase in subscribers. For fiscal year 2016, revenue was $341.3 million, up $15.5 million, or 4.7 per cent, from $325.9 million for the same period in 2015.
The CRTC has given upstart CKNT 960 Mississauga permission to relocate its transmitter but it must launch by the end of November. The original application was approved in November 2011 for a Nov. 2013 launch. An extension was granted in 2015. After another extension the station must be in the air by Nov. 30, 2016. The format is news/talk and the power will be 2,000 watts (day) and 280 watts (night).
Country 88 (CKMW-FM) and The Eagle 93.5 (CJEL-FM) in Winkler, MB and CFAM 950 News, Altona, MB helped raise more than $17,600 for the Children's Hospital Foundation and the Boundary Trails Health Centre Children and Youth Rehab Services, during the Caring For Kids Radiothon on Sept. 29.
The annual VOCM Western Regional Hospital Foundation Radiothon held Sept. 30 in western Newfoundland has raised close to $790,000 with just over $100,000 of the total amount going to the Dr. Charles LeGrow Health Care Foundation in Port Aux Basques, $109,000 for the Sir Thomas Roddick Hospital in Stephenville, and $576,000 for the Western Regional Hospital Foundation in Corner Brook. Premier Dwight Ball and Minister Gerry Byrne stopped by VOCM in Corner Brook to announce a contribution of $200,000.
The National Campus and Community Radio Association (NCRA), which represents 97 Canadian radio stations, is seeking input from artists and broadcast industry professionals on it's !earshot Digital Distribution System. The DDS initiative will allow artists, labels and distribution companies to upload material and make it available to nearly 10,000 volunteer broadcasters within the community radio sector instantly. It will be developed in part with funds from the Community Radio Fund of Canada. Give your input here.
SiriusXM is launching a 24/7 talk radio channel about music, including the latest dramas and controversies across all genres of popular music. VOLUME will deliver a mixture of live daily shows, artist interviews, weekly specials, a music trivia game show, album reviews, and several in-depth docuseries. The channel goes live Oct. 17.
CBS Corporation has announced that CBS Radio Inc will take on about $1.5 billion in debt ($460 million in unsecured notes and a $1 billion term loan) ahead of its spinoff from the parent. Most of the proceeds will be used to pay a cash dividend to CBS Corp. CBS Radio owns 117 U.S. radio stations and an IPO for the subsidiary was registered in July with the U.S. Securities and Exchange Commission. CBS said at that time it would distribute some proceeds from the debt offering to its parent, while keeping some money for general corporate purposes.
The numbers are in from "That Night in Sarnia." Blackburn Radio's K106.3 (CHKS-FM) held one of the country's largest outdoor showings of the Tragically Hip's final show, at Sarnia's
Canatara Park. The Bluewater Health Foundation of Sarnia and the Gord Downie Fund for Brain Cancer Research in Toronto each received a cheque for $14,475 which represented 100% of the proceeds from the event.