RADIO/AUDIO/PODCAST
iHeartRadio is now in Canada. Bell Media made the announcement that access to hundreds of its stations was available as of Oct. 10. The digital radio service is free on iOS and Android apps. Available stations include Virgin Radio, TSN Radio and news/talk stations. iHeartRadio Canada also announced the inaugural iHeartRadio Canada Jingle Ball, on Nov. 25 at Toronto's Air Canada Centre featuring The Weeknd, The Chainsmokers, Alessia Cara, Hedley and more acts to be announced. Bell Media entered into an exclusive partnership with iHeartMedia earlier this year. Listen to an interview with Rob Farina, senior advisor for the launch of iHeartRadio in Canada, in this week's Broadcast Dialogue Podcast.
Corus Radio has paired up with Apple Music to stream seven of its news talk stations across Canada for free. The offerings include CKNW AM 980 Vancouver, News Talk 770 (CHQR) Calgary, 630 CHED Edmonton, 680 CJOB Winnipeg, AM 980 (CFPL) London, AM 900 CHML Hamilton and AM 640 (CFMJ) Toronto. Corus is the first commercial radio company in Canada to stream with Apple Music via iPhone, iPad, Mac, Apple TV and Apple Carplay.
The Broadcasters Association of Manitoba held its Annual Fall Conference on Sept. 28 and recognized three industry leaders. Brian Barkley was inducted into the Broadcast Hall of Fame after 30 years of service starting in Portage La Prairie and then Winnipeg at CJKR-FM and CJOB AM as morning show traffic reporter. Named Builder in the Hall of Fame was Doug O'Brien who passed away in Flin Flon, MB on May 26 at the age of 80 after a career that started in 1959 as a sales rep for Rawlco in Saskatchewan. In 1972 O'Brien moved to Flin Flon to become the general manager of CFAR and eventually CJAR in The Pas, MB and CHTM in Thompson. He later bought all three stations from the Rawlinsons. The Broadcaster of Tomorrow Award was given to KiSS 102.3's (CKY-FM) Winnipeg junior swing announcer Karly Troschuck. She started with Rogers three years ago in promotions with a goal of getting on-air. Since then, she has become a regular fill-in host for all day parts.
TSN Radio 1290 (CFRW) Winnipeg will air 40 Manitoba Moose AHL games this season. Mitch Peacock returns for his second season calling the plays when the puck drops Oct. 18. TSN Radio 1290 Winnipeg also has the Winnipeg Jets.
Bayshore Broadcasting has been given the OK from the CRTC to launch a new country station in Bracebridge-Gravenhurst, ON. The new station will operate on 102.3 FM at 22,000 watts with a country format and a guaranteed 40 per cent Canadian content. The station has been instructed to be on the air by October 2018.
Moose FM 94.1 (CKNR-FM) raised $9,236.56 for the Elliot Lake Emergency Food Bank during its annual radiothon on Oct. 1. Hosted by Moose announcer Bobby Alexander, the radiothon featured live local performances and a silent auction that produced a winning $450 bid for a signed Tampa Bay Lightning jersey from Markham-born Steve Stamkos.
CFBW 91.3 FM Bluewater Radio in Hanover, ON has raised over $42,000 in its first ever radiothon on Oct. 1 in support of the hospital foundations in both Hanover and Walkerton. Approximately $16,000 will go to the Hanover and District Hospital Foundation and $26,000 to the Walkerton Hospital Foundation.
Bay of Islands Radio, community radio for Corner Brook, NL, will make the jump from online to on-air after getting the green light from the CRTC on Oct 6. BOIR started in 2009 as a temporary station to cover the East Coast Music Awards. It later moved online and will now operate at 50 watts at 100.1 FM covering the communities of Humber Arm. The call letters will be CKVB.
Durham Radio's Classic Hits 92.9 The Grand (CKJN-FM) in Haldimand, ON received its requested CRTC licence amendment allowing the station to reduce its Cancon commitment to 30% between 6 a.m. and 6 p.m. Monday to Friday because 90% of the playlist is pre-1981. Durham agrees to move that number back to 40% in the event of a format change.
The CRTC has approved technical changes for Radio communautaire de Lévis (CJMD-FM). Average ERP goes from 110-509 watts (max ERP from 216 to 1000 watts) with an effective antenna height increase from 10.2 to 18.9 metres. The resulting contour changes will improve poor signal quality in Lévis, QC. The station has 24 months to effect the changes or apply for an extension.
Radio communautaire Intergénération Jardin du Québec (CHOC-FM) Saint-Rémi has also received CRTC approval to change its contours. Average ERP goes from 250 to 572 watts (max ERP from 250 to 1,714 watts) with an effective antenna height increase from 30 to 53.9 metres. The municipal building used as an antenna structure had been demolished which necessitated a 50% power reduction while the station used a temporary transmission site provided by the municipality. Now the station will be able to once again cover its service area adequately. The station has 24 months to effect the changes or apply for an extension.
Bob McKenzie is host of the new TSN Hockey Bobcast audio podcast. It's fan-focused with Bob answering listener questions. New episodes bow every other Friday starting Oct. 14 via TSN.ca, iTunes and SoundCloud.
TV/FILM/VIDEO
CTV Vancouver gave thanks in New York Monday evening Oct. 10 as it received the Edward R Murrow Award for Overall Excellence – Large Market Television, which was previously announced and reported in the June 30th Broadcast Dialogue Weekly Briefing. The hardware makes it official. It's the first time in the 45-year history of the "Murrows" that the American branch of the Radio Television Digital News Association (RTDNA) has awarded the honour to a Canadian station.
OMNI Television is bringing back Hockey Night in Canada: Punjabi Edition for the NHL regular season. Starting Oct. 15, 48 games will be broadcast on OMNI 2, OMNI BC, and OMNI Alberta. Every Saturday night, back-to-back games will air from the OMNI studios in Vancouver. Host and play-by-play announcer Harnarayan Singh will be joined by fellow analysts Randip Janda, Bhupinder Hundal, and Harpreet Pandher.
Paul Barnsley, of Aboriginal Peoples Television Network (APTN) has won the Journalists for Human Rights Lifetime Achievement Human Rights Reporting Award. He received the award at a gala held Oct. 6 in Toronto. Barnsley has had a long career covering human rights issues starting his career at the Tekawennake, a weekly community newspaper, and from 1997 to 2007 worked as a correspondent for Windspeaker. In 2007 he joined APTN and is now head of their investigative team.
Talk shows produced by independent production companies now qualify for a federal tax credit as the result of a Trudeau Government cabinet decision dated Sept. 30. Several categories of programming have traditionally been excluded from the tax credit, including talk shows, reality shows, news programming, awards shows, game shows and pornography. The tax credit for talk shows is backdated to Feb 16 of this year and will not apply to in-house network productions. Heritage Minister Mélanie Joly can't say how much the credit will cost taxpayers, which has drawn the ire of the Canadian Taxpayers' Federation.

CBC-co-produced '80s children's show Fraggle Rock is getting an HD makeover and remaster by The Jim Henson Co. for HBO and its streaming and on-demand platforms later this year. Filmed primarily in Toronto between 1983-87, Fraggle Rock was seen in 10 languages in more than 90 countries and featured more than 100 original songs across its 96 episodes.
REVOLVING DOOR
Lionsgate has named digital media entrepreneur Julie Uhrman to the new position of executive vice president & general manager of Lionsgate Over-The-Top (OTT) Ventures. Uhrman's focus will be on strategy, rollout and growth of Lionsgate's streaming services. The company is planning a number of online streaming platforms for its 16,000-title film and television library.
Victor Giacomelli has been appointed director of sales for Emmis-New York, which includes Hot 95 (WQHT-FM), WBLS and WLIB. He starts October 26. Giacomelli had been GSM at Bell Media Hamilton and St. Catharines since Sept. 2014. Prior to that he had been with Corus in various positions, the last being VP radio sales with additional responsibility for the Corus Radio Toronto cluster and for managing the relationship with Canadian Broadcast Sales.
Richard Gawlas is new national digital content manager for Corus, working with teams across Canada to execute digital strategies across 39 radio brands. Gawlas comes to Corus with a breadth of experience in digital marketing, media and brand management.
Steve Darling and Global BC have parted ways. In a post on Facebook, the morning news anchor said Friday was his last day with the company and his position had been eliminated. He'd been anchor for 18 years. Before Global, Darling was a producer and host with Vancouver's 93.7 JRfm (CJJR-FM). He later worked as a sportscaster with CKWX and helped to launch CKWX News1130 Vancouver.
Tom Davies, chief engineer at Corus Radio Edmonton, will retire Oct. 31 after a 45-year career. Davies started at CHED, which at the time was owned by M. H. Sibbald, Lloyd Moffat and E. A. Rawlinson, on Nov. 1, 1971 as assistant engineer under Clint Nichol. In 1978 Davies was appointed chief engineer, a position he has held over the course of a number of ownership changes.
Dylan Black, who had been a part-time weekend announcer on boom 99.7 Ottawa, has moved to full-time evenings and weekends on boom. Prior to joining the Corus station he was morning show host and APD at Torres' then-DAWG Ottawa.
Mandi Hemmerling is the new client services director at Newcap Radio Edmonton. Hemmerling moved from Corus Edmonton where she had been creative director for 16 years. Matthew Souch has also joined Newcap Edmonton as creative writer. He moved from Corus Edmonton where he started his career in 2012 after graduating from BCIT.
Ken McFarlane is the new GSM for Harvard Broadcasting's Hot 107 (CJNW-FM) and 95.7 Cruz FM (CKEA-FM) Edmonton, succeeding David Humen who had resigned for personal reasons earlier. MacFarlane worked most recently with the Saskatoon Media Group. He also worked with Rawlco Radio in Regina, Prince Albert and Calgary.
Terry MacLeod, host of CBC Manitoba's Weekend Morning Show has announced his retirement. A PEI native, MacLeod started in 1983 at CBC Thunder Bay as a freelancer. Since then, MacLeod produced and guest hosted on Morningside with Peter Gzowski and guest hosted CBC Radio Toronto's Metro Morning, Morningside in the Summer, Sounds like Canada and As It Happens. He hosted and co-hosted CBC Manitoba's weekday radio morning show for almost 20 years, until sidelined by heart surgery. After recovery, he returned to host the Weekend Morning Show, where he has been for the past three and a half years. MacLeod turned 65 on Sept. 30. His last show will be Dec. 19.
GENERAL
Then Central Canada Broadcast Engineers (CCBE) handed out several awards at its recent 65th Annual Career Development Conference. Paul Firminger was honoured for his career in the industry. His career started in 1960 at CJRH radio in Richmond Hill, ON. Over the next 56 years he "built radio and TV stations across the country from Prince Edward Island to Victoria, BC." In 1973, he became vice-president engineering for 21 Maclean-Hunter radio and TV stations. Currently, he is rebuilding the CJMR-AM and CJYE-AM transmitter sites in Oakville. The CCBE Engineering Excellence Award went to Kevin Dent with White Oaks Communications Group. The CCBE Bob Norton Ambassador Award was presented to Denis Dion with Capella.
The CRTC has set interim rates that the large cable and telephone companies charge competitors for access to existing wholesale high-speed services. The companies were previously ordered to offer wholesale access to their fibre networks. The new rules were drafted last summer, but delayed after Bell Canada launched several unsuccessful appeals. The regulator said they decided to set the rates after the rates that the companies proposed "were not just and reasonable and had to be revised downwards."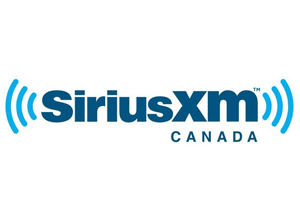 SiriusXM Canada has announced extensive coverage of the 2016-17 NHL season which started Oct. 10 on its NHL Network Radio (ch. 91). The lineup includes Gord Stellick, Rob Simpson, Scott Laughlin, Steve Kouleas and Jim Gordon. They will be joined by former NHL'er Mike Johnson. Regular contributions are expected from Bob McKenzie, Jeff Marek, Pierre McGuire, Bill Watters, and Corey Hirsch.
Thomson Reuters is expanding its Canadian footprint with the announcement of a new technology centre in downtown Toronto. The Toronto Technology Centre is expected to create 400 jobs in the next two years, with an ultimate goal of 1,500 jobs. Most of the jobs will be in the high-tech sector with hiring set to begin in the next few weeks. Several key management positions will also relocate to the new centre.
ONLINE CHANNELS
Snap Inc., parent company of Snapchat, is said to be working on an IPO that could value the company at $25 billion. It could happen as early as March 2017. Merely two months ago, Snapchat was valued at just $18 billion. The growth in Snapchat comes as Twitter Inc. shares dropped 20 per cent.
SIGN-OFFS
Richard Morochove, 63, in Toronto on Sept. 16. The information technology expert appeared frequently on CTV's Canada AM and Newsnet, Global TV's evening news, CITY-TV City Pulse News, CHCH-TV News, CFRB, CBC TV and CBC Radio, BNN and CBC News Network. He also was a syndicated computer columnist for the Toronto Star and wrote for The Financial Post.
Peter DeWolf, 63, at Ottawa General Hospital on Oct. 4. He was assistant news director of myFM Broadcasting's Renfrew, Pembroke and Arnprior, ON, radio stations. With MBC for over seven years, he also worked in print with Metroland Media for 13 years, was station manager at CKOA-AM in Arnprior, ON and also served as a reporter with both the BBC and CBC.
Grace Elizabeth Craft, 86, in Saint John, NB on Oct. 8. She started her career in radio at CFBC, while still a student at Saint John High School. Craft was also a radio and television personality with CHSJ and a committed volunteer during the Empty Stocking Fund for 40 years. She co-hosted a half-hour show on CHSJ during the ANE Exhibition Week with Donald Armstrong.
SUPPLY LINES
DTS, Inc. has acquired London, ON-based Arctic Palm Technology, Inc whose customers include NPR, Entercom, Townsquare, Saga, Cumulus, Bell Media, CBC and Corus. Arctic Palm offers DTS deep knowledge in broadcast metadata and platform integration to develop customized media solutions software.