A consortium of 15 of Canada's largest radio broadcasters have united to select Radioplayer Canada as its digital streaming app of choice. Radioplayer will serve listeners with music, talk and entertainment from almost 500 radio stations, on their connected devices, anytime, anywhere… and in both official languages. The participating companies are Central Ontario Broadcasting, Clear Sky Radio, Cogeco, Corus, Durham Radio, Golden West, Harvard Broadcasting, Larche Communications, Newcap, Pattison, Rogers, Rawlco Radio, RNC Media, Saskatoon Media Group, and Vista Radio, with more expected to join. But one company that won't be part of the consortium is Bell Media. That company announced a partnership with U.S. based streaming service iHeartRadio in January. Radioplayer UK was launched in 2011 as a partnership between the BBC and commercial radio and now Radioplayer Worldwide has licensed Canada as its seventh country (the first outside Europe) to launch the app. The Canadian consortium will be steered by CAB's CEO Radio Council. A launch date for Radioplayer Canada has yet to be announced.
Editor's Note: Read more in our "Radioplayer Comes to Canada" feature below.
Rogers has increased its footprint in Southwestern Ontario with the acquisition of Tillsonburg Broadcasting Company Limited. The Lamers family has run the business for more than 60 years. Stations Country 107.3 (CJDL-FM) and Easy 101 (CKOT-FM) serve the communities of Tillsonburg, London, Kitchener-Waterloo, Woodstock, and St. Thomas. John Lamers and partners obtained a licence for CKOT-AM in 1954 to serve Oxford, Norfolk and Elgin counties. Lamers died in 1994. His son, John Lamers Jr. took over the operation and granddaughter Carolyn Lamers is now the general manager. The deal is expected to close in early 2017, pending CRTC approval. Carolyn Lamers will remain with the stations to assist with the transition of ownership.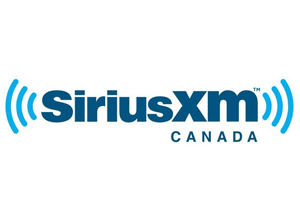 SiriusXM is getting ready for a possible court battle. The company announced Sept. 22 they are aware of applications to authorize a Class Action lawsuit that have been filed with the Quebec Superior Court. The litigation is said to be in connection with Quebec's Consumer Protection Act and SiriusXM says it also includes "bringing a class action litigation against certain other prominent Canadian companies in the media, technology, telecommunication and financial sectors." SiriusXM says this is the last it will comment on the issue for now.
Classic Hits Coast 101.1 (CKSJ-FM) in St. John's, NL has apologized to a local woman's group for a Tweet on Sept. 21 from announcer Joel North. North, host of the afternoon drive show Coast Home, upset a local woman with a tweet that said "You'd get more viewers if you were stripping." The president and owner of Coast Broadcasting, Andrew Bell, issued a statement saying "The individual is no longer with the company."
CFTX 96.5 FM Capitale Rock, Ottawa's only French language rock station, debuted a new format on Sept. 22. The Gatineau station is now playing favourites of the '70s '80s and '90s and calling themselves Pop 96.5. RNC Media says the first song played on the new station was Pop Music by M.
CKVS 96.7 FM, The Voice of the Shuswap, is planning to ask Salmon Arm, BC city council in November to cover its operating costs as it faces a funding shortfall. The not-for-profit station relies on fundraising and grants to cover costs averaging $3,600 a month, including rental and antenna site costs and one part-time person to manage the studio. The radio station broadcasts over 60 hours of programs per week, produces 110 podcasts and develops First Nations programming.
CKLU 96.7-FM, Laurentian University's campus and community radio station in Sudbury, ON, has moved to a new location off the main campus and downtown at the university's McEwen School of Architecture. The station held an open house Sept. 26 to show off the new digs. Station manager Rob Straughan said it is smaller than their home for the past 30 years, but the more prominent, open space makes up for it.
Lew Dickey, former CEO of Cumulus, has released a new book that examines the changing media landscape and the challenges radio faces going forward. The New Modern Media – Remaking Media for a Mobile Culture also tackles the implications of the new mobile culture.
Bob Coburn is bringing Rockline back to rock radio for one night only Oct. 6 to celebrate the upcoming Desert Trip classic rock festival at Coachella. The festival will feature The Rolling Stones, Bob Dylan, Paul McCartney, Neil Young, Roger Waters and The Who. Coburn will reprise the best interviews and in-studio performances with each of these icons from his personal archives for this not-to-be-missed 3-hour Rockline Festival Edition special. Email Michael Olstrom at michael@momentummediamarketing.com for details.