Then Central Canada Broadcast Engineers (CCBE) handed out several awards at its recent 65th Annual Career Development Conference. Paul Firminger was honoured for his career in the industry. His career started in 1960 at CJRH radio in Richmond Hill, ON. Over the next 56 years he "built radio and TV stations across the country from Prince Edward Island to Victoria, BC." In 1973, he became vice-president engineering for 21 Maclean-Hunter radio and TV stations. Currently, he is rebuilding the CJMR-AM and CJYE-AM transmitter sites in Oakville. The CCBE Engineering Excellence Award went to Kevin Dent with White Oaks Communications Group. The CCBE Bob Norton Ambassador Award was presented to Denis Dion with Capella.
The CRTC has set interim rates that the large cable and telephone companies charge competitors for access to existing wholesale high-speed services. The companies were previously ordered to offer wholesale access to their fibre networks. The new rules were drafted last summer, but delayed after Bell Canada launched several unsuccessful appeals. The regulator said they decided to set the rates after the rates that the companies proposed "were not just and reasonable and had to be revised downwards."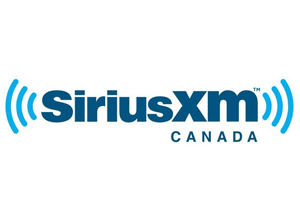 SiriusXM Canada has announced extensive coverage of the 2016-17 NHL season which started Oct. 10 on its NHL Network Radio (ch. 91). The lineup includes Gord Stellick, Rob Simpson, Scott Laughlin, Steve Kouleas and Jim Gordon. They will be joined by former NHL'er Mike Johnson. Regular contributions are expected from Bob McKenzie, Jeff Marek, Pierre McGuire, Bill Watters, and Corey Hirsch.
Thomson Reuters is expanding its Canadian footprint with the announcement of a new technology centre in downtown Toronto. The Toronto Technology Centre is expected to create 400 jobs in the next two years, with an ultimate goal of 1,500 jobs. Most of the jobs will be in the high-tech sector with hiring set to begin in the next few weeks. Several key management positions will also relocate to the new centre.