Being a big part of the Canadian broadcast scene for 20 years means a lot of people already know who we are. Burli Software is a Canadian company with a global presence, founded in 1996 by journalists with a desire to make news easier to gather, work with, and present. Championed by our little friend, Burli (that's the bird!), we work hard to make the lives of journalists easier with powerful newsroom software.
That's the part a lot of people know. What else should they know? What's changing with Burli Software?
What Does Burli Do?
Our specialty is the news, and we help our customers to capture, edit, and publish stories, anywhere.
Just finding the stories you want to present can be a challenge – there are thousands of news stories generated every hour around the world, and they're all available in different formats, from different sources. We make it easy to find and filter the stories you want, and bring them into a common environment.
For reporters both in the newsroom and out and about, Burli makes writing, recording, and filing quick and easy.
Burli also offers a fantastic set of tools to shape and edit your news package, all without ever leaving our main window. In our classic Burli Newsroom package, this includes built-in text and audio editing suites designed specifically with journalistic workflow in mind. In our newer Burli NE package, we handle images, PDFs, and video. Whatever your content, Burli makes building your news fast and easy.
Finally, once you've got everything just how you want it, build a script and take it to air with our configurable prompter. Or record and dispatch it to automation playout systems. Or publish it to your website. Or send it to social media. Or podcast it. Or all of the above! Take your news and publish it out to the world, exactly how you want to.
Strength in Our Service
At Burli, we pride ourselves on our commitment to our customers, offering 24/7 emergency technical support domestically and internationally. We create and release dozens of updates to our software every year. We choose a lot of our product development and new features on the direct suggestions of our dedicated customer base – nothing's better than giving the customers what they want and need.
We are the leading newsroom system in Canada, and that's no accident. We have customers of all sizes from coast to coast to coast. We're also a significant presence globally in markets as diverse as the UK, South Africa, Taiwan, and the US.
Building the Future of Burli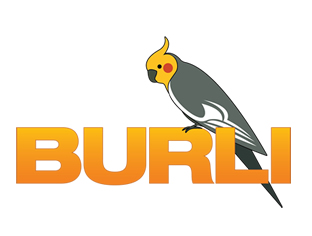 We are turning Burli NE into the next generation news powerhouse the industry needs, with comprehensive support for almost every medium out there, a completely customizable user interface, and a rich API. Large multimedia news companies all over the world are discovering how easy NE can make their lives.
And Burli Newsroom continues to grow and develop even after 20 years, adding new features perfect for smart, lean users.
We look forward to meeting you, and showing you how Burli Software can help change the way you gather and present your news. Come and see us at any industry event this season, including CCBE, WABE, and more. Whether you're working today with Newsroom and want to know how it's growing, or interested in the next generation Burli NE and the new ground it breaks, there's always more to learn about Burli.
We also look forward to continuing our new relationship with Broadcast Dialogue, and wish them all the best in this new leg of their history. Look for us in BD in the coming months to show you how Burli can help your newsroom move to the next level.
To learn more, come see us online at www.burli.com