Can rock stars teach you anything about business?
Absolutely, according to Newcap's VP, programming Steve Jones. At the recent WAB conference in Banff, he said:
"The songs played on the radio, the bands we love, their careers, their messages and the concerts we go to are filled with cool lessons that can be used to build better businesses, build better radio and television stations."
Why does this matter?
Jones said with times being tough and fraught with unprecedented challenges, understanding how we can survive and thrive is a relevant message. With that in mind, consider rock star strategies for surviving/thriving in tough times.
The AC/DC Strategy: Perseverance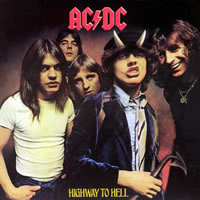 AC/DC became famous in the mid-'70s with their lead singer Bon Scott. Scott, however, died. AC/DC found a new lead singer and, in 1980, Brian Johnson took over. The band never lost a beat. But Johnson suffered hearing loss. AC/DC had to find a new lead singer. They did in the person of Axl Rose.
AC/DC hadn't missed a beat. Three very different lead singers over the course of 40 years, and people are still paying to hear those same three chords over and over again. AC/DC knows who and what they are and, no matter what happens around them, they just ignore and keep going.
What other band has been around since the mid-'70s doing the exact same thing? "And they still sell out every single arena they go to," said Jones. The genius of AC/DC is that no matter the prevailing winds that go against them, no matter how many lead singers are injured or perish, they continue to do the same thing over and over and over again. The AC/DC strategy is to remain strong. Jones advises that "times will change but if you can stay the same, if you are that good and believe in yourself that much, then stay the course".
The Fleetwood Mac Strategy: Aikido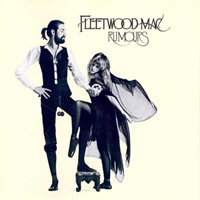 Aikido is the idea of using negative forces for positive good. Fleetwood Mac used the bad things that were happening as the catalyst to the great things they did. Their greatest album, Rumours, was recorded during a crazy time for the band. They were heavily addicted to substances, and relationships between band members were breaking up. The other thing that made this crazy was that the band members were writing songs about what was happening in their individual lives. The lyrics were insightful but they were hurtful because they were talking about "I hate you," "I cheated on you" and they heard this every day over months. The band, however, was determined to be professional and to put aside personal strife.
Imagine the stress! You break up with a woman in the band so you write a song about how much you hate her guts, and then you say "hey, can you sing background vocals on this song I wrote about how awful you are?"
It was what they needed to create songs that mattered to people. We have to realize that times of stress are also times that signal our growth and if we use adversity properly we can grow through adversity. Fleetwood Mac did that: Growth through adversity.
The Grateful Dead Strategy: Leverage Relationships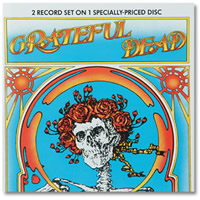 In times of difficulty and challenge your core fans, your biggest customers, the ones who matter most, matter more than ever before. The Grateful Dead had one of the biggest fan bases in music history—the Deadheads—without radio or TV support. Recognizing that the same people were coming back night after night for their shows, they included an insert with their album asking for their names and addresses with the promise to keep them informed about the band's activities. A few thousand people did that and the Grateful Dead sent those few thousand people a free album, a free single, advance notice of concert tours. The fans spread the word to other fans and the Deadhead Club grew to become one of the most powerful forces in music.
At their peak, the Grateful Dead could play five or six nights in any city and sell out every night because the same 20,000 people would come back night after night. The band recognized that their fans were following them from show to show. People would take their summers off and follow the Grateful Dead around. As a result, the Dead created a marketplace outside every show where fans could sell their stuff. That way fans could make some money to buy concert tickets to the next show.
The Grateful Dead also gave their music away. They allowed fans to tape the show. That was unprecedented. But they realized that they didn't have any radio air play or media support so it was that word of mouth, the sharing of the free music, that brought new people into the Deadhead tribe. It was a genius move.
The Justin Timberlake Strategy:
Identifying Your weaknesses and Your vulnerabilities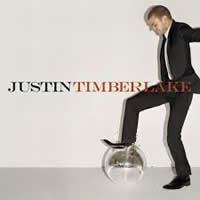 In difficult times it's important to look carefully at who you are, what you do and where you could be doing things better. Justin Timberlake was in the Mickey Mouse Club and then got a big break when he became a member of NSYNC, the biggest boy band. As time went by, he realized he had to leave behind the boy band stuff and begin to develop associations with people who could make him credible as an adult. Saturday Night Live was key. He's been on SNL 13 times as a musical guest and as a host. He became an actor and displayed all of his talents in a whole new way and today he is a super star. He's done a great job of navigating along the way because he recognized very early on that he had a huge vulnerability.
The U2 Strategy: Focus and Re-focus
U2 was a great band with songs about causes and things that matter to people. Over the course of the '90s, they began to experiment with different sounds. By the late '90s, U2 was far removed from what they were originally and announced to the world that they were going to fix it. Bono made a statement that U2 was reapplying for the job as the best rock and roll band in the world. The next song they came out with, one of the biggest hits ever, was It's a Beautiful Day. With its meaningful lyrics, U2 was back in a big way.
U2, recognizing that it was off track, brought it back to what they represented and made sure that their fans were not confused.
The Merry Clayton Strategy: Seize the Moment
It's easy to say no when opportunities come along, but Merry Clayton said yes. Clayton is a soul and gospel singer who provided a number of back-up vocal tracks for major performing artists in the 1960s. Late one night in 1969, she was already in bed, had her hair in curlers and was eight months pregnant when a phone call came in asking her to sing a line with the Rolling Stones. She easily could have said no but she seized the moment and became best known for her duet with Mick Jagger on the Rolling Stones' song, Gimme Shelter.
"When tough times are upon us and you have opportunity to make an impact you say yes. And you've got to be on the lookout for those opportunities," said Jones.
The Taylor Swift/Darius Rucker Strategy: Adapt and Thrive
Changing who you are and what you do is the opposite of what AC/DC did.
Taylor Swift emerged as a country singer at 16. She recognized that evolution was necessary in her career and there were things she wanted to do that she couldn't as a country star. And so Swift began to morph. Each album was increasingly more pop, moving entirely to it but doing so carefully. She recognized she had to do it. Otherwise she'd be stifling herself as an artist.
Darius Rucker was the lead singer for Hootie & the Blowfish in the '90s. Today, Rucker is a country star. He went the opposite direction of Taylor Swift. Rucker says it's because he grew up in Georgia and had been a country fan since birth. He also did the transition well, adapting and thriving. It's about recognizing that change is necessary and that you've got to do it.
The Bob Marley Strategy: Focus on Values
In tough times we want products and people that we can identify with.
Bob Marley is one of the biggest selling artists of our time and while he hasn't been around since the early '80s he's still one of the biggest selling artists because of values. Marley's career wasn't built on trying to have a hit, trying to get rich.
It was instead built on singing about things that mattered to him; being Rastafarian, being Jamaican. It was love, it was sunshine, it was all those things he needed and that mattered to him. Marley didn't care if it mattered to anybody else. He never compromised. When reggae became popular with Eric Clapton's recording of I Shot the Sheriff, Bob Marley's career exploded.
Focus on the values that define you. Those values that will get you through tough times.
The Foo Fighters Strategy: Be Remarkable
Dave Grohl of the Foo Fighters is remarkable. He's one of the last great rock stars. He doesn't dress up in some costume. He's out there with a cold beer and guitar and he plays for hours. A remarkable thing happened about a year ago when Grohl fell off the stage at a concert in Sweden, shattering his leg. Instead of canceling the show, he made a promise that the Foo Fighters would come back to play right after he had gone to the hospital and had his leg fixed. And he did. Grohl played while a Swedish paramedic held Grohl's leg.
After that show he was flown to London for emergency surgery. Then, they picked up the tour, now called the Broken Leg Tour. A special stage was created that included a throne for Dave Grohl to play while his leg healed. That is remarkable!