RADIO/AUDIO/PODCAST:
Bill Evanov, president and chief executive officer of Evanov Radio Group (ERG), is celebrating 50 years in broadcasting. Evanov, whose stations now number 18 in four provinces, spent his first 10 years in radio working in sales at Johnny Lombardi's ethnic station, CHIN Toronto. Later, he became sales manager and eventually took on overall administration. He went on to operate CING-FM Burlington where he turned a money-losing operation into a station with over 800,000 weekly listeners. His first acquisition for what would become ERG was CKMW Brampton, now CIAO Toronto. In 2011, Evanov was presented with the Allan Waters Broadcast Lifetime Achievement Award.
CBC/Radio-Canada's Board of Directors has selected the Broccolini group to build the new Maison de Radio-Canada in Montreal and Groupe Mach to purchase the western part of the large property currently occupied by the public broadcaster's facilities. Located at the corner of René-Lévesque Blvd and Papineau Ave., the site revitalization plan calls for green spaces and rooftops, a four-storey atrium, eco-friendly water and energy management and preservation of the Radio-Canada tower, to be converted for new use. The transactions are still subject to Treasury Board approval. Construction is forecast to start next September and be complete by early 2020.
The CRTC has approved licensing of two new ethnic radio stations to serve Surrey and Vancouver. Sher-E-Punjab Radio Broadcasting Inc. has been cleared to operate a new ethnic commercial AM radio station to serve Vancouver. The CRTC also approved Akash Broadcasting Inc. for a new ethnic commercial specialty FM radio station to serve Surrey. Further, the CRTC will allow South Asian Broadcasting Corporation Inc. to amend the broadcasting licence for ethnic commercial specialty station CKYE-FM Vancouver by adding an FM rebroadcasting transmitter in Surrey.
Submissions for the 52nd Annual Crystals Radio Awards open Dec. 5. The 2017 awards, recognizing agency advertising, copywriting, station imaging and production, will take place April 19 at TIFF Bell LightBox and will be hosted by Alan Cross.
Judy Maddren has been honoured with a Meritorious Service Decoration (Civil Division) by Governor General David Johnston. The former CBC Radio announcer was recognized for the charity readings of Charles Dickens' A Christmas Carol, she started organizing in 1989, raising funds for food banks, shelters and other community organizations. Maddren joined the CBC in 1972 and from 1993 to 2009 hosted national morning newscast World Report. She's now retired to Stratford, ON.
CBC Information Morning Moncton kicked off the 16th annual Tree of Hope radiothon on Nov. 25, raising $186,814 for cancer research before passing the baton to ICI Radio-Canada Première hosts Amélie Gosselin and Samuel Chiasson. A total of $1,505,365 was raised by the end of the 10-hour broadcast. The funds will support the work of the Dr. Georges-L. Dumont Hospital Foundation.
The CRTC has given notice it will hold a hearing Feb. 17 to consider three license applications. KCVI Educational Radio Station Inc.'s low power community station CKVI-FM Kingston wishes power increase; Radio 1540 Limited has applied to operate a commercial ethnic specialty FM radio station in Toronto; Gimaa Giigidoowin Communications has applied for a change in the ownership and control of CHYF-FM M'Chigeeng, following acquisition of its assets in January. Deadline for interventions and comments is Jan. 16.
Jukasa Radio 93.5 FM (CJKS-FM) Oshweken, ON officially launched Oct. 27 after starting broadcasts from Six Nations on Feb. 22. Jukasa plays a mix of Top 40, Hip Hop and R&B. The station is operated by not-for-profit Arrow Radio Inc. and has about a dozen employees, roughly half from Six Nations.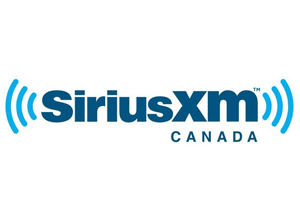 The CRTC has issued a notice of consultation on the request to change the ownership structure by Sirius XM Canada Holdings Inc. The proposed transaction would result in the licensee ceasing to be a publicly traded corporation. Under the proposed reorganization, a new Canadian corporation would be capitalized by Obelysk Media Inc. (33.5%) and Slaight Communications Inc. (33.5%), being the two continuing Canadian shareholders, and by Sirius XM Radio Inc. (SXM-US – 33%). The proposed transaction purchase price would be set at about $236.4 million. Deadline for interventions is Jan. 9.